10 Tips to Make Your Computer Faster
It can happen to anyone. You acquire a brand new computer, and the first time you turn it on, you're blown away by its speed. But then a few years or even months pass, and the computer fails to perform even the most basic apps. What went wrong? There are a variety of reasons why a computer may slow down over time. I've compiled a list of ten things you can do in Windows to help it function like it did when you first bought it. And don't worry, all of these things are simple and free to do right now. Some of these may seem self-evident, while others may not.
So let's get started. To begin, clear off all of your initial programs and services. Think about it: this has to be the number one reason for slowing down over time.
As time passes and more apps installed, many of them begin to start up with Windows. If you don't close them, you'll have an ever-increasing number of programs soaking up resources in the background.
But don't assume that just because there aren't many programs visible in the taskbar. There aren't any operating in the background. By hitting Ctrl + Shift + Esc in Windows 8 and 10, you may launch the task manager and click to the Startup tab to see all of the programs that start up with Windows. In Windows 7 and before, go to the start menu and type "msconfig." Right-click any that you don't require all of the time and disable them. Obviously, you can run them manually whenever you want, but they don't need to start up. This is where the majority of folks go wrong.
Because the launch tab is only the beginning. Because many programs install what known as "services," which are actually background programs that you never see.
The second step is to go over these starting services and disable any that you don't require. You may accomplish this by executing "Services.msc" from the start menu.
You'll see a list of all the services, and any that say "automatic" will start automatically when Windows starts. You can change the startup type to "manual" by right-clicking them and changing the startup type to "manual." This way, they'll only run when the program starts. Keep in mind that deactivating them should be done with caution, especially for programs that aren't necessarily operated by you. Disabling the printer service, for example, may cause problems the next time you want to print. So only turn off services that you don't require running in the background. This is particularly useful for programs that you frequently see starting up but can't find in the startup list. It's almost certainly a service.
Now, rapidly, as if it were a number "2.5," delete any unwanted apps. This is really common sense and goes off one and two. This will free up hard disk space and remove startup trash without requiring you to go through the entire list of startup applications and services in order to figure out what they perform.
Scanning for malware and viruses is number three, and it's probably something you're currently doing. If your computer always slow for no obvious reason, it's conceivable that malicious software hidden in the background, doing everything from sending you adverts to exploiting your computer resources in a botnet.
Antivirus software is now available in both free and premium versions, as well as free versions of paid antivirus software. Avast, AVG, Bitdefender, and Malwarebytes are among them. I personally use Eset Smart Security for premium programs and have been pleased with it.
Even if your computer isn't running slowly, you should have antivirus software installed for the reasons I've discussed in prior videos.
Disabling windows animations is number four, and it's simple and easy. You can do this by checking the box "Turn off all unnecessary animations wherever possible" in the Ease of Access settings window. Also adjust which animations to use by going to Control Panel > System > Advanced System Settings > Performance Settings. You can opt to disable all of them for best performance or pick and choose.
On low-power PCs, this will most likely make the most effect. Keep all of your software up to date, which is number five. This includes Windows, your graphics drivers, and any other software you use on a regular basis. They release new updates on a regular basis that optimize performance and increase security. Furthermore, it is simply good practice.
Check your power settings, number six! The default setting on laptops may be "balanced" or even "power saver," which are useful for conserving battery life but may significantly slow down your machine.
Instead, you might want to set it to High Performance if you're on a desktop, and maybe only while you're plugged in if you're on a laptop. I discovered this the hard way a few years ago when I purchased a brand new laptop that was advertised as being really high-end.
But it was so slow when I got it that I couldn't figure out why. I finally realized it was in power saver mode after several days, and when I turned it to high performance, it was lightning quick. So make sure to double-check. Now things are about to become a little more technical, so don't worry.
So, number seven, look for problems on your hard drive.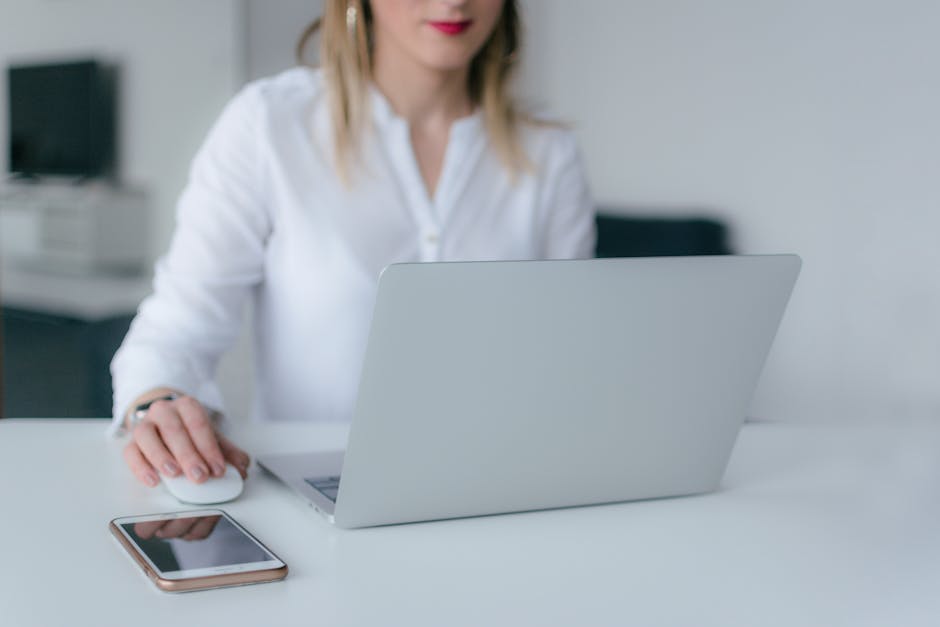 Read More: Inside the Apple Ecosystem
This can be accomplished in a number of ways. To begin, go to the command prompt (start menu, type CMD) and check the hard drive's reported health. Then type "WMIC" followed by "diskdrive obtain status." If they all say OK, one for each drive, it suggests there are no immediate major issues, at least according to the computer.
If it reads anything other than OK, one of your disks may be malfunctioning, and you should REPLACE IT.
Another option to check for drive faults is to open a command prompt and type "CHKDSK /f" to run the Check Disk command, which will look for and attempt to correct errors on your drive. If you're getting a lot of errors on a regular basis, it's possible that your drive is failing. This is why you should always back up your data. ALWAYS! Eighth place.
Examine the Windows File Integrity setting. To run the system file checker, go back to the command prompt and type "SFC /scannow." It will look for any missing or corrupted system files and attempt to fix them. Now, there are a plethora of problem messages it could spew out at you, so if you receive one, you'll just have to Google it, okay? I'm not going to assist everyone with every strange problem they encounter because I wouldn't know what they were until I looked them up myself.
After that, we'll move on to number nine.
Make sure there are no memory errors. If your memory is faulty, it can lead to a slew of strange issues that you wouldn't expect to be related to your RAM. To do so, go to the start menu and type "Windows Memory Diagnostic" into the search box. Now be careful; only click "Restart Now" if you truly want to restart right now. You'd probably prefer check on the next startup and restart as needed.
It should start up immediately after you restart it and notify you if anything happens. If you want to become more advanced, you can adjust the test settings by pressing "F1," but this isn't necessary. If you're getting a lot of problems, it's possible that your RAM isn't properly positioned or that one of the sticks is defective and has to be changed. The RAM is indeed bad, the only alternative is to replace it. Finally, here are the free selections, however there are a number of non-free items I'll describe later.
So the tenth option is to simply bomb it and start afresh. Reformat the hard drive and completely reinstall Windows. This is certainly the most drastic choice, but if you're having persistent problems that no amount of troubleshooting will solve, a fresh installation of windows is generally the best solution.
It's much beyond the scope of this post to explain how to reformat and reinstall Windows. If you have no idea what I'm talking about, it's probably not something you should do. However, without it, this list would be incomplete.
Next, there are a few of supplementary options. They need the purchase of new hardware, so they are not free. To begin, you can replace your main hard drive with an SSD. You could acquire a tiny one and use it to boot Windows. SSDs are considerably cheaper these days, so you should get a big one. Let me simply say that having an SSD is definitely the best way to make your computer perform quicker. Of course, this assumes that the rest of your PC isn't old.
You'll never want to go back once you've had one.
Another option is to BUY MORE MEMORY, depending on how much you currently have. If you have less than 8GB of RAM and do more than check your emails and type up word documents, you could profit from upgrading. However, I believe that getting an SSD first would be far more useful. And, as wonderful as that would be, you won't be able to simply download extra RAM.
So, I believe that pretty much wraps it up; there are some wonderful things to try if your computer is running slower than it should.