Blackhat SEO Techniques to Avoid
We'll discuss what blackhat SEO is and some of the most popular blackhat SEO practices that we see nowadays. Anything that goes against the terms of service of search engines is considered blackhat SEO.
To acquire more visitors to your website, you need go against Google's guidelines. Before we begin, please keep in mind that this tutorial is only for educational purposes. We are not recommending that you employ any of these approaches.
We hope that once you understand what Blackhat SEO is and the tactics that go with it, you will be able to use it effectively. You learn to recognize the strategies used by other websites. In the process, you'll learn what not to do.
It should noted that the tactics described in this article carry a very high risk of causing problems with search engines. Especially Google, which has the potential to blacklist, block, and de-index your website.
We do not recommend that you use any of these methods. So let's get this party start!. The following is a list of the Blackhat SEO strategies that will discussed in this article. So make sure to read all the way to the end to find out how you can quickly combat blackhat SEO.
Especially when your competitors or anyone who doesn't like you use them against you. Link exchanges, link indexing, keyword stuffing, hidden / invisible text scraped, content social media spam, and comment spam are all examples of negative SEO.
Private Blog Networks (#1) (PBNs). A PBN is a network of authoritative websites that used to establish connections to your website in order for it to rank higher in Google.
This particular website is frequently referr to as a money website. Which is a website from which you intend to profit, or usually your client's website.
When you create a PBN and begin building links to your website from it. It generates a large amount of dofollow links, resulting in a link profile that is hazardous.
This will raise a red flag in Google's algorithm, which is also known as Google Panda and Penguin. There was a modification last year that targeted PBNs, affecting the traffic of many websites.
Similar themes, most typically WordPress themes, and similar site ownership make these PBNs easy to recognize. Usually owned by the same person and made within the same time period. Duplicate material or scraped content with a lot of questionable backlinks are also common.
The most frequently asked question is whether PBNs are safe.
Our response is that, like most things in life, PBNs are not completely safe. And the question you should be considering is. Do you want to put your website at risk of associated to a PBN? In other words, do the dangers of gaining traffic in the short term exceed the benefits?
We can see that approach will yield quick results, but at the cost of catastrophic consequences. Some SEO experts employ private blog networks (PBNs) to help your site rank higher, but it's difficult these days. Because Google only wants links to your website that are relevant and of good quality. We encourage you to stay away from them because PBN websites are frequently taken down these days.
Negative SEO is number two. Negative SEO refers to any harmful actions taken by someone to lower your website's search engine rating. Most of the time, it's tough to identify if someone is attempting to detract from your link profile.
Anyone may do the same thing to their competitors by recommending changes to their Google Maps profiles. Writing negative reviews or directing a large number of low-quality backlinks to their websites are examples of this.
The Google Disavow Tool, thankfully, allows you to do so. And website owners should take action against malicious backlinks linking to their sites.
What you want to do is get a list of these backlinks utilizing SEMRUSH or an Ahrefs free backlinks checker. Then, in a text file, upload them to the Google Disavow Tool. This informs Google that you did not create these hyperlinks and that you do not wish to linked with these questionable websites.
Negative SEO should avoided at all costs, according to our recommendations. Concentrate on developing your brand and website by producing content that your target audience will appreciate.
#3 Refrain from purchasing links. Some individuals believe that if your material is good enough, you will be successful. These backlinks will come easy to you, but I can assure you that this is no longer the case today! You must advertise your material in order for people to locate it and recognize that it is of high quality!
This can accomplished by advertising in Facebook Groups, Reddit, and Quora. Sign up for our free 4-day Whitehat SEO email course to learn how to quadruple your website's traffic with effective SEO techniques.
It's worth noting that Google prefers you to earn those links. So concentrate on generating high-quality, in-depth material and promoting it organically on forums, community websites, and social media pages.
Exchange of links (number four). This is the practice of exchanging links with other websites in which you add a link on another site in exchange for a link on yours. The other site includes a link to your site on their page.
This was once a massive thing that worked quite effectively. However, if you do it too many times, Google Search Console will penalize you with a manual action penalty. Never buy or sell links, and remember that a black hat transaction isn't only about money.
Google's Terms of Service also prohibit giving away free things in return for links.
#5 Indexing of links. There's a misconception that all automation is negative, which isn't entirely accurate these days. Of course, there's the negative stuff, like "link indexing," where you create what's known as tiered-link structures.
There's a good chance Google will overlook a few of backlinks to your website because there are so many websites, web pages, and connections to index on the Internet.
This is especially true if the websites to which these links lead have low page or domain authority to begin with.
As a result, people employ automated systems to create a large number of links to support a single link. Then there's a second set of links to back up the first set. It's constructed in the manner of a pyramid-style link-building scheme, which is neither legitimate nor safe in this circumstance.
It's getting easier for Google to figure out where you received your link juice these days. Because links are connectors, Google will have no trouble figuring out where these links came from.
The SEO ratings of these links' websites will reduced if they have lowered. Your website's score will almost certainly lowered as well. This is why, in today's world, using this Blackhat SEO strategy makes no sense!
Stuffing keywords is #6. It is critical to employ these keywords efficiently and exactly in accordance with the keyword density of your article's word count, but if you misuse them, your site will penalized. It won't benefit you if you keep repeating the same keyword or jamming it into the content.
This type of keyword stuffing use to common in Meta Titles and Meta Descriptions, but thanks to recent Google algorithm improvements, many sites no longer appear in the first few pages of Google, if they are even index at all.
#7 Text and links that are hidden or invisible. Hidden text refers to computer text that is displayed in such a way that it is not apparent to the naked eye. Alternatively, the web page may be unreadable. Instead of being written for users, it's frequently written for search engines.
Setting the font color to the same as the background is the most popular way to create hidden text. Unless the user highlights the content, it is render invisible. As the term implies, invisible and hidden text is any text that is visible to search engines but not to readers.
This type of black hat SEO inserts extra text with this type of text. Alternatively, irrelevant keywords may used to improve the page's ranking across a wider range of search phrases.
We advise you to avoid this because it is now very easy for Google to determine what is important and unrelated to your website.
#8 Content that has scraped. Scraping content entails copying and pasting content from other websites and putting it on your own website.
Many websites merely contain bits and pieces of other websites, which is referre to as stolen content. We encourage you to avoid this method because any SEO Audit tool available today, such as SEMRush and Ahrefs, can easily detect duplicate content.
#9 Spam on social media. That's Blackhat SEO if you're buying thousands of shares. A groundbreaking link-building mechanism dubbed "Link Wheels" was introduced a few years ago.
Until this approach was exploited, even some well-known white hat SEO practitioners praised this technique's ability to gain Google rankings. The idea behind this method is simple: create a pattern of sites that link to each other and to the primary website you want to rank for.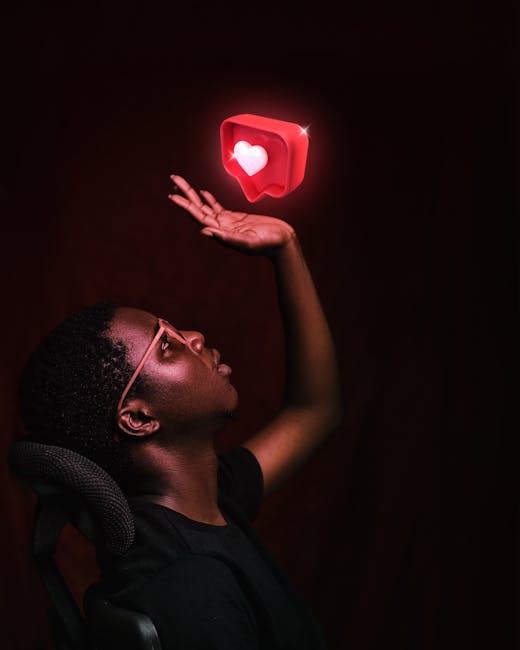 This main website is usually their client's website or the one from which they hope to profit. Because it was a closed system, their page and domain authority should have continued to develop indefinitely, resulting in a stronger link to the main site – until search engines intervened. This link wheel strategy is now use on social media, with Facebook profiles, Twitter accounts, and pages effectively replacing these websites.
It's worth noting, though, that Twitter, Facebook, and Instagram are all aware of the problem and are continuously removing bogus accounts and pages.
#10 Comment Spam is a similar variant of this. The two sorts of Negative SEO that Google and search engines do not allow are comments that 'help' you rank on Google and comments that make your competitors rank worse on Google.
If you have a website, you're probably getting a lot of spammy comments that are generate by bots. Here are some suggestions for lowering spam levels: Allow anonymous posting only if the user signs up for an account or uses their Gmail account. To avoid automated comment spamming, use CAPTCHAs and other techniques. Comment moderation should enabled.
For links in the comment field, use the "nofollow" property. Allowing hyperlinks in comments is not permitte. Using robots.txt or meta tags, you can block comment pages. Backlinks from comments are the lowest quality links you can receive in terms of SEO.
Although, in the world of SEO, comments no longer carry the same weight as they formerly did. That isn't to say that they aren't important. If a high-quality website, such as Forbes or Huffington Post, has approved your comment.
People who frequent these websites will see your remark, even if it is a nofollow comment. As a result, a particular percentage of people will visit your website.
Conclusion As a result, these are the most frequent Blackhat SEO techniques use today. Cloaking is one of the tactics that we didn't cover because it's pretty sophisticate.
URL Injection Spam, inserting parts into your code and inadvertently raising your rich snippets, stealthy redirects, automated searches, and link bait and switch are all examples of URL Injection Spam. These are no longer as widespread as they once were due to changes in search engine algorithms that have rendered blackhat SEO practices obsolete.
We want you to understand that SEO is a marathon, not a sprint, which is why so many Digital Marketers avoid it.
Despite the fact that black hat SEO strategies result in an immediate increase in rankings. Allow black hat SEO experts to deliver short-term results. These rapid results will vanish as quickly as they appeared. Worse, search engines begin to target your site and lower your rankings. Because the low-cost SEO freelancer you hired employed unethical methods.
It's difficult to get your website back up and running after it's been penalized. Buying a new domain and starting over is a better option. This is also known as "churn and burn" SEO, which is a type of aggressive SEO.